Browse Clinics
South Carolina - Synexus – Greer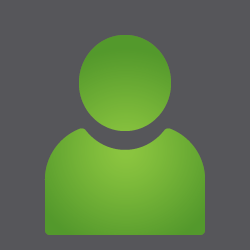 William Travis Ellison, MD
Principal Investigator
"Hello, my name is Dr. William Ellison and I am the Principal Investigator at the Synexus - Greer location. Thank you for taking the time to visit our website. I invite you to read more about our site below and I look forward to welcoming you here in the near future "
Synexus is a company dedicated to conducting clinical studies and have been investigating the effectiveness of new medicines and treatments for more than 20 years. We provide a friendly, relaxed environment where you have the chance to help shape the future of health for yourself and for others.
Dr. William Travis Ellison is a board certified physician in Internal Medicine and our esteemed Principal Investigator at the Synexus – Greer location. Our site has provided professional research services to the pharmaceutical industry for over 30 years and provides expert medical attention to our participants. Our caring staff of 5 dedicated clinical research coordinators strive to make visitors feel welcome and always ensure participant safety.
Synexus Clinical Research, Inc. Greer office is located in Eastside Professional Park. Turn off of Wade Hampton Blvd. onto Memorial Drive Extension. Continue two blocks on the left, at the corner of Highland Dr., we are located in Eastside Professional Park. 501 Memorial Dr. Suite A.
Clinic Information
Contact Details
501 Memorial Drive Extension, Suite A Greer
29651 South-carolina
Studies at this clinic
Osteoarthritis
Pain due to osteoarthritis of the hip or knee
Psoriasis
Moderate to Severe Plaque Psoriasis
Cardiovascular
Do you have a history of heart disease and are unable to tolerate statins?