Browse Clinics
Georgia - Synexus – Atlanta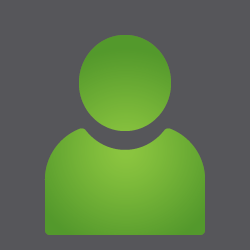 Bethany Davis, MD
Principal Investigator
"Hello, my name is Dr. Bethany Davis and I am the Principal Investigator at the Synexus - Atlanta location. Thank you for taking the time to visit our website. I invite you to read more about our site below and I look forward to welcoming you here in the near future "
Synexus is a company dedicated to conducting clinical studies and have been investigating the effectiveness of new medicines and treatments for more than 20 years. We provide a friendly, relaxed environment where you have the chance to help shape the future of health for yourself and for others.
The Synexus – Atlanta location is a dedicated research site located in the northern Atlanta medical district area on Roswell Road. Our Principal Investigator, Dr. Bethany Davis, is board certified with over 12 years of clinical research experience. Our research staff includes a site director, psychiatrist, four coordinators, two research assistants, a recruitment specialist, data manager, and regulatory coordinator. Our office provides convenient access to public transportation and parking as well as nearby hospitals and providers for protocol related medical procedures. Our site is conveniently located in the Sandy Springs area off of I-285, on the corner of Roswell Rd and Hammond Dr NE in the Northside Tower office building (you might also see "Signature Bank" on the building). Our suite is on the 8th floor, with easy access from the parking lot. Plenty of visitor parking is available on the parking deck. Upon entering the building, the elevators will be to your immediate left. Once you reach the 8th floor, turn right to find our suite at the end of the hallway where you can check in with our receptionist.
Clinic Information
Contact Details
6065 Roswell Road, Suite 820
Atlanta

30328 Georgia